[two_third]
Upcoming:
2015 Carlsbad Music Festival
August 28-30, 2015
12th Annual 3-day Festival of adventurous music by the beach.
GET SCHEDULE AND FESTIVAL DETAILS HERE
DOWNLOAD COMPLETE SCHEDULE HERE
Ticketed Mainstage Concerts: Friday-Sunday
Free Village Music Walk: Saturday 2-10pm
Free Park Concerts: Sunday 1-7:30pm
Dozens of adventurous bands, ensembles and soloists will take part in the 12th Annual Carlsbad Music Festival. With multiple performance options to choose from at any time, attendees of the Village Walk are invited to create their own concert journey through the Village – including performances by cutting edge, emerging contemporary classical artists at our "New Currents" stage, held at St. Michael's Church.
The ticketed Mainstage Artists are New York-based violinist and electronics wizard Todd Reynolds, Los Angeles-based acclaimed contemporary pianist Vicki Ray, and Encinitas-based master Indian sitarist Pandit Kartik Seshadri.
Highlights of the 60+ free performances include San Diego Opera's Opera Exposed! in a first-ever collaboration between our organizations, a New Orleans-style second line march through the Village by Euphoria Brass Band, up and coming psychedelic indie pop by Inspired and the Sleep, 1920's and 30's Americana music from urban blues to mountain fiddle by the G Burns Jug Band, traditional Persian classical music by Koroush Taghavi, and contemporary works for piano duo by HOCKET.
Carlsbad Music Festival artists at the Village Walk and Concerts in the Park include:
TICKETED MAINSTAGE ARTISTS:
Todd Reynolds • Vicki Ray • Pandit Kartik Seshadri
FREE STAGES ARTISTS:
Adrianne Pope • Aurora Borealis • The Decisive Instant • Drew Ceccato & Kyle Motl • Elizabeth Kennedy Bayer • Euphoria Brass Band • G Burns Jug Band • George Sarah • HOCKET • Inspired and the Sleep • Jennifer Bewerse • Keith Haman & The Tin Stars • Kourosh Taghavi • LA Edwards • La Jolla Chamber Winds • The Liquorsmiths • Lou Damian Trio • MandoBasso • Matt McBane • Now Hear Ensemble • Ogd_S(11) Translation Has Failed • Paper Days • Paula Karolak • Peter Kuhn Trio • Peter Wanjira • Qamar • The Red Fox Tails • San Diego Opera Opera Exposed! • sick balloons • Stephen Solook • Swarmius • Taken by Canadians • Trouble in the Wind
Recent:
June 20, 2015, 4-10pm
Adventurous music invaded the seaside Village of Carlsbad.
More info
March 12, 2015, 8pm
Co-curated by Festival Director, Matt McBane
More info
November 20, 2014, 8pm
Co-curated by Festival Director, Matt McBane
More info
September 19-21, 2014
Annual 3-day Festival of adventurous music by the beach.
Featuring David Lang, Dawn of Midi, Steven Schick, Wu Man and many more.
More info
June 21, 2014
Adventurous music invades the seaside Village of Carlsbad.
More info
[/two_third]
[one_third_last]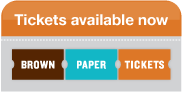 [/one_third_last]